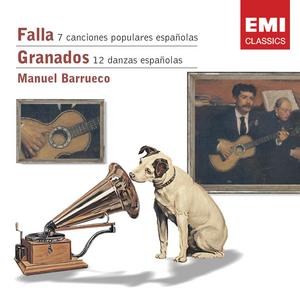 Manuel Barrueco plays Granados & Falla
Description:
ONLY FEW CDS LEFT! OUT OF PRINT
Complete 12 Spanish Dances by Granados and 7 Polular Spanish Songs by Falla, with Ann Monoyios, soprano & Thomas Müller-Pering, guitar.
Reviews
"... without equal in the Spanish virtuoso repertoire - and now you can hear why. These haunting miniatures have never sounded so alluring on disc."
"... invaluable, a national treasure... Another year for Barrueco and another year's best."