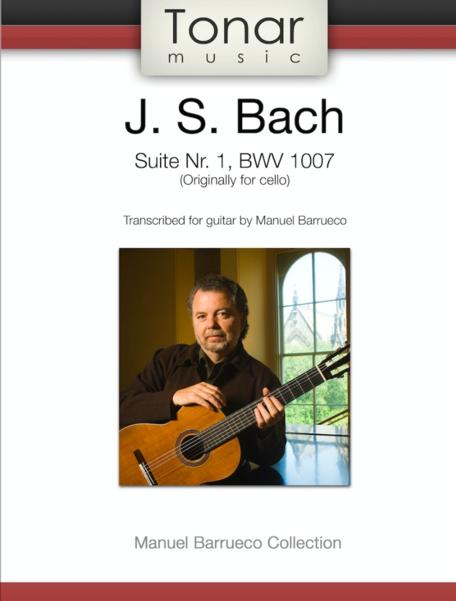 Listen to Samples from this Album:
Cello Suite Nr. 1
Description:
This is Manuel Barrueco's transcription of the Cello Suite Nr. 1 that he recorded on "Chaconne-A Baroque Recital" (Click here for the CD)
Originally for cello, transcribed for guitar by Manuel Barrueco
Prelude
Allemande
Courante
Sarabande
Menuet I & II
Gigue

© 2013 Tonar Music, Inc.
International copyright secured. All rights reserved.
ISMN 979-0-800040-01-6