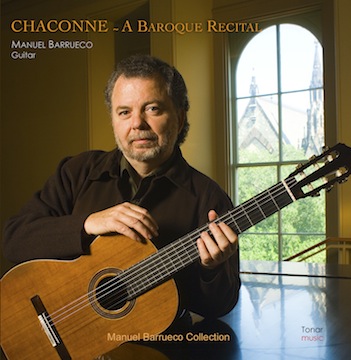 Listen to Samples from this Album:
Chaconne - A Baroque Recital
Description:
J. S. BACH
Cello Suite No. 1 in D Major, BWV 1007
1 Prelude
2 Allemande
3 Courante
4 Sarabande
5 Menuet I & II
6 Gigue
D. SCARLATTI
7 Sonata K11/L352
8 Sonata K32/L423
9 Sonata K27/L449
10 Sonata K474/L203
11 Sonata K531/L430
S. L. WEISS
Suite VII in D Minor
12 Allemande
13 Courante
14 Gavotte
15 Sarabande
16 Menuet
17 Gigue
J. S. BACH
18 Chaconne, from Partita No. 2 in D Minor, BWV 1004
Reviews
[The Chaconne] has become a profound funeral ode here, and [Barrrueco's] performance has a granitic, inexorable progression, the architecture of a great monument. It is among the most powerful I've ever encountered."
Other CDs You Might Like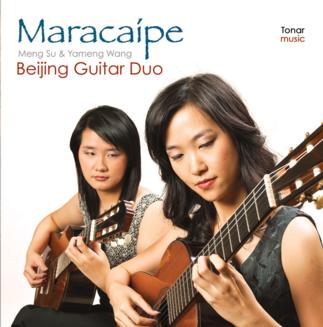 2010 Latin GRAMMY Nomination for "Maracaípe" by Sergio Assad. Suite ...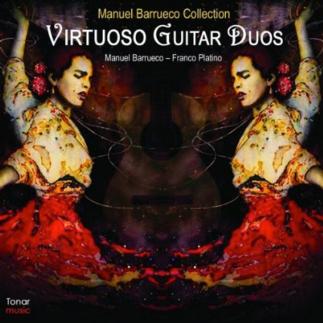 Guitar duos of Ibert, Falla, Albeniz, Granados, Rodrigo, Piazzolla and Assad.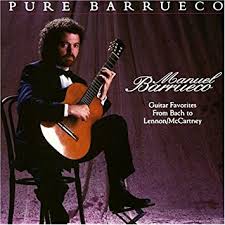 This CD can only be purchased with other Tonar products, not by itself. Orders of this ...