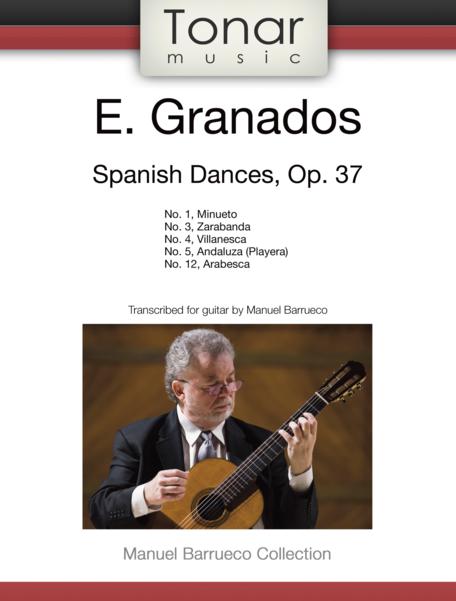 Spanish Dances, Op. 37
Description:
No. 1, Minueto
No. 3, Zarabanda
No. 4, Villanesca
No. 5, Andaluza (Playera)
No. 12, Arabesca
I first recorded five of the twelve Spanish Dances, Op. 37 by Enrique Granados in 1979, and two years later published my transcriptions of four of them: No. 1, Minueto; No. 3, Zarabanda; No. 4, Villanesca; and No. 12, Arabesca. These four dances appear in this new edition almost exactly the same as they did in the 1981 publication, except for some corrections and minor changes.
For this new edition I decided to include No. 5, Andaluza (Playera) as well, which is the one dance I had not previously published and one of Granados's most famous compositions, if not the most famous. This transcription, however, is a completely revised version of the one I recorded in 1979.
Also new in this edition is an alternate version of the middle section of No. 12, Arabesca, a version that I have enjoyed performing in concerts during the last couple of years. This alternate version is more playable and further makes use of expressive devices that are unique to the guitar, an instrument which is at the very soul of the music from Spain.
The dances appear in their numerical order in this edition, although I do not believe that this is the most effective order in which to perform them. An order I have frequently used in concerts, which flows well and avoids excessive retuning, is the following: Minueto, Villanesca, Arabesca, Andaluza (Playera), and Zarabanda.
It should be noted that in 1993 I once again recorded these five dances for the EMI label, a recording that included all of the twelve Spanish Dances, Op. 37 transcribed for either one or two guitars, as well as Siete Canciones Populares Españolas for voice and guitar by Manuel de Falla.
A new recording of No. 5, Andaluza (Playera) is scheduled to be released in 2020 by Tonar Music, on an album of music from Cuba and Spain.
Manuel Barrueco
September, 2019
© 2019 Tonar Music, Inc.
International copyright secured. All rights reserved.
ISMN 979-0-800040-06-1
Cover photo: Damiano Rosa
Other CDs You Might Like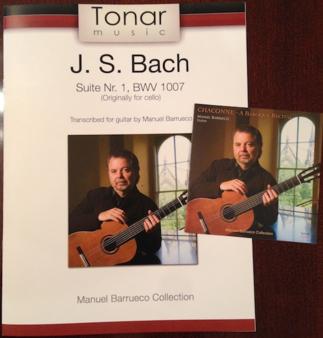 This is the Chaconne-A Baroque Recital CD (not the Chaconne transcription) and the ...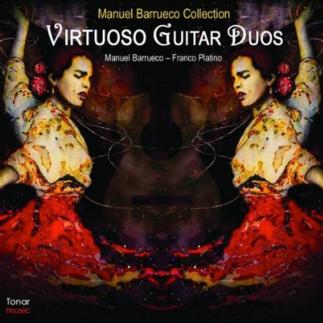 Guitar duos of Ibert, Falla, Albeniz, Granados, Rodrigo, Piazzolla and Assad.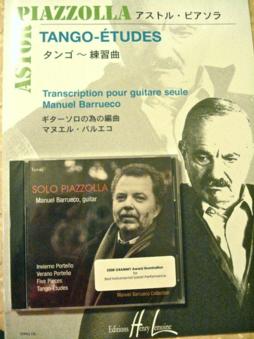 GRAMMY nomination for "Best Instrumental Soloist ...