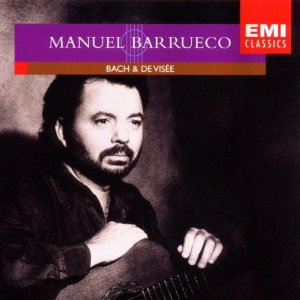 Bach & de Visee
Description:
This CD can only be purchased with other Tonar products, not by itself. Orders of this item without a Tonar product accompanying it, will not be fulfilled.
Complete "Partita no 2, BWV 1004 in D minor" by Bach, including the famous Chaconne, and the "Prelude, Fugue and Allegro" by Bach. Also includes the "Suite in B minor" and the "Ouverture de la Grotte de Versailles (de Lully)" by de Visée.
Reviews
"This disc, with Barrueco's Albéniz and Villa-Lobos discs, together demonstrate mastery of many different aspects of the guitar; a triptych of excellence that is surely without presedent."