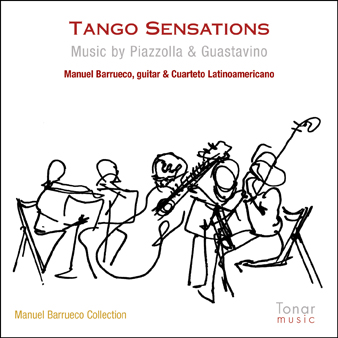 Listen to Samples from this Album:
Tango Sensations
Description:
Second recording in the new Manuel Barrueco Collection
Libertango by Piazzolla
Milonga del Angel by Piazzolla
La Muerte del Angel by Piazzolla
Five Tango Sensations by Piazzolla
(Asleep - Loving - Anxiety - Despertar - Fear)
Las Presencias no. 6 ("Jeromita Linares") by Guastavino
Reviews
"... stunningly beautiful, a recording that deserves to be mentioned in the same breath as Piazzolla's 1986 tour de force, Tango: Zero Hour."
...the most evocative and satisfying interpretation of the tango master's material I've ever heard."