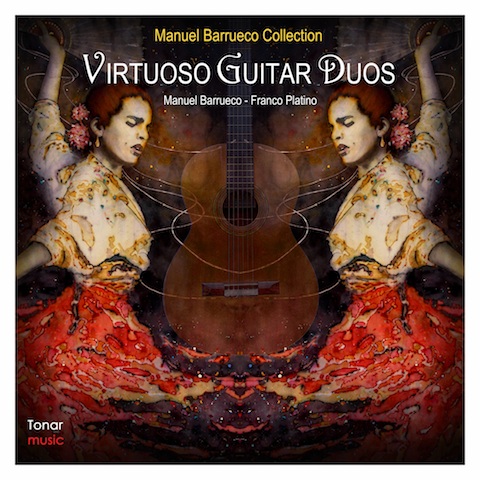 VGD Poster (Medium 15x15 - not autographed)
Description:
Tonar Music© announces the release of a collectible fine art poster, based on its CD cover, "Virtuoso Guitar Duos" from the Manuel Barrueco Collection.
The original CD cover used a painting by Nicholas Simmons, the renowned watercolor artist. For the poster, Mr. Simmons superimposed Manuel Barrueco's 1972 Robert Ruck guitar, which is Barrueco's first guitar and the one he used for over 20 years in concert, and he still uses for select recordings.
The poster is available in two sizes: 30 x 30 inches (76 x 76 cm) with 2-inch (5 cm) border, and 15 x 15 inches (38 x 38 cm) with 1.5-inch (4 cm) border.
The poster is printed on a heavyweight Epson matte paper, using archival inks, ready for framing.
The larger poster (only) is autographed by Nicholas Simmons and Manuel Barrueco.