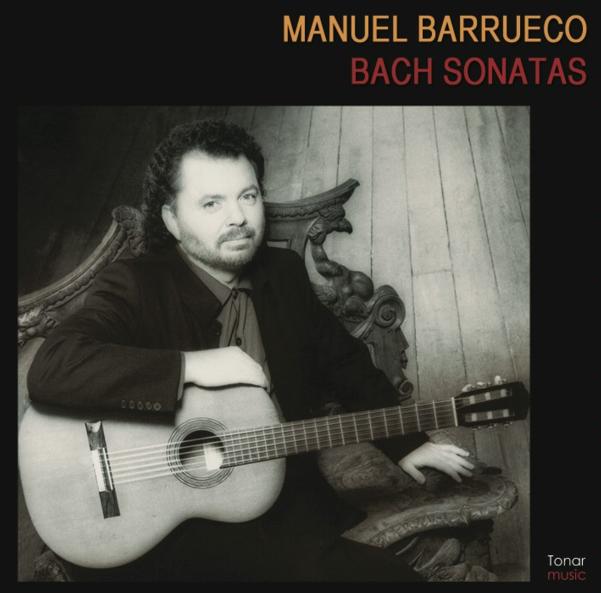 Bach Sonatas (re-issue)
Description:
BACH SONATAS (Arr. Barrueco)
Sonata in A Minor, BWV 1003 (arr. Barrueco)
I: Grave
II: Fuga
III: Andante
IV: Allegro
Sonata in C Major, BWV 1005 (arr. Barrueco)
I: Adagio
II: Fuga
III: Largo
IV: Allegro assai
Sonata in G Minor, BWV 1001 (arr. Barrueco)
I: Adagio
II: Fuga – Allegro
III: Siciliana
IV: Presto
J.S. Bach – Sonatas
It is by now common knowledge that Bach freely transcribed his music, and that of other composers, from one instrumental or chamber setting to another.
In this particular instance of transcribing from a bowed string instrument to a plucked one, I have followed the example of his own transcriptions for the lute (or so attributed) of the fugue from the G minor Sonata and of the complete E major Partita from his collection of Six Sonatas and Partitas for Unaccompanied Violin.
Bach was quite free in his transcriptions. Often he would add ornaments, notes, melodic lines and even bars to the scores, as well as improvising on the original material. One such example can be heard here in the last two measures of the Grave from the A minor Sonata. Here, I have used the ending he wrote for his keyboard version of this piece, which suits the guitar much better.
In playing this music on guitar, the more polyphonic pieces especially gain much clarity and fluidity, without losing the vibrato string sound which is common to both instruments.
© Manuel Barrueco, 1997
Reviews
We have come to expect superb performances from Barrueco and in these works we get them. These are performances of dignity and distinction.